La Vecchia Distilleria, Liguria
A 7th generation bitter orange farm founded in 1856 by the Guglielmi family, specialising in the distillation of orange blossom water and neroli oil. After synthetic distilling took precedence over natural methods in the 1980's many farms and distilleries in the area including the Guglielmi family's were forced to close their doors.
In the early 2000's Pietro Guglielmi, who is the 6th generation of his family, started to revive the farm and distillery. After grafting and planting many new trees, today the family distills orange blossoms using natural methods as they used to.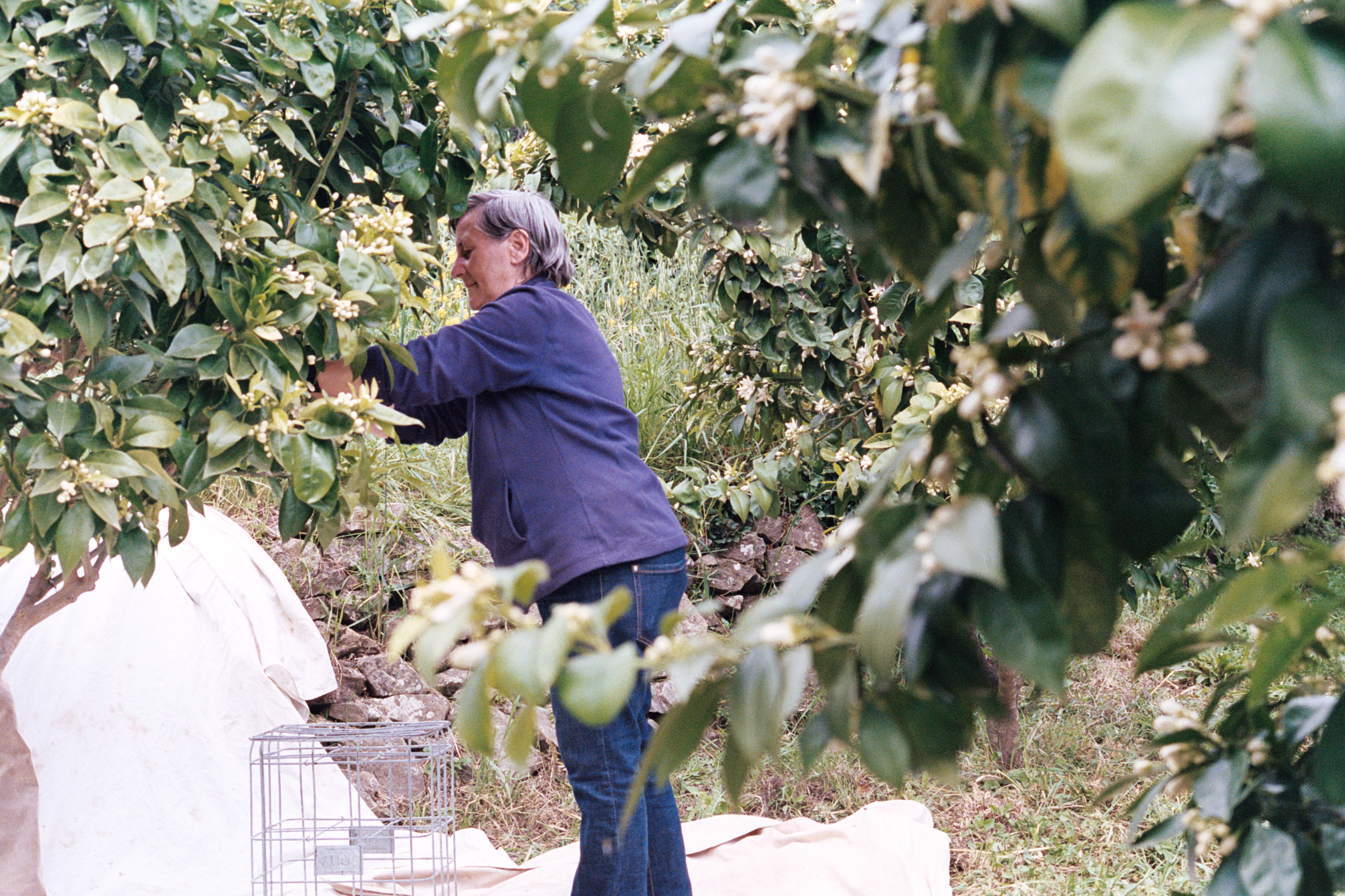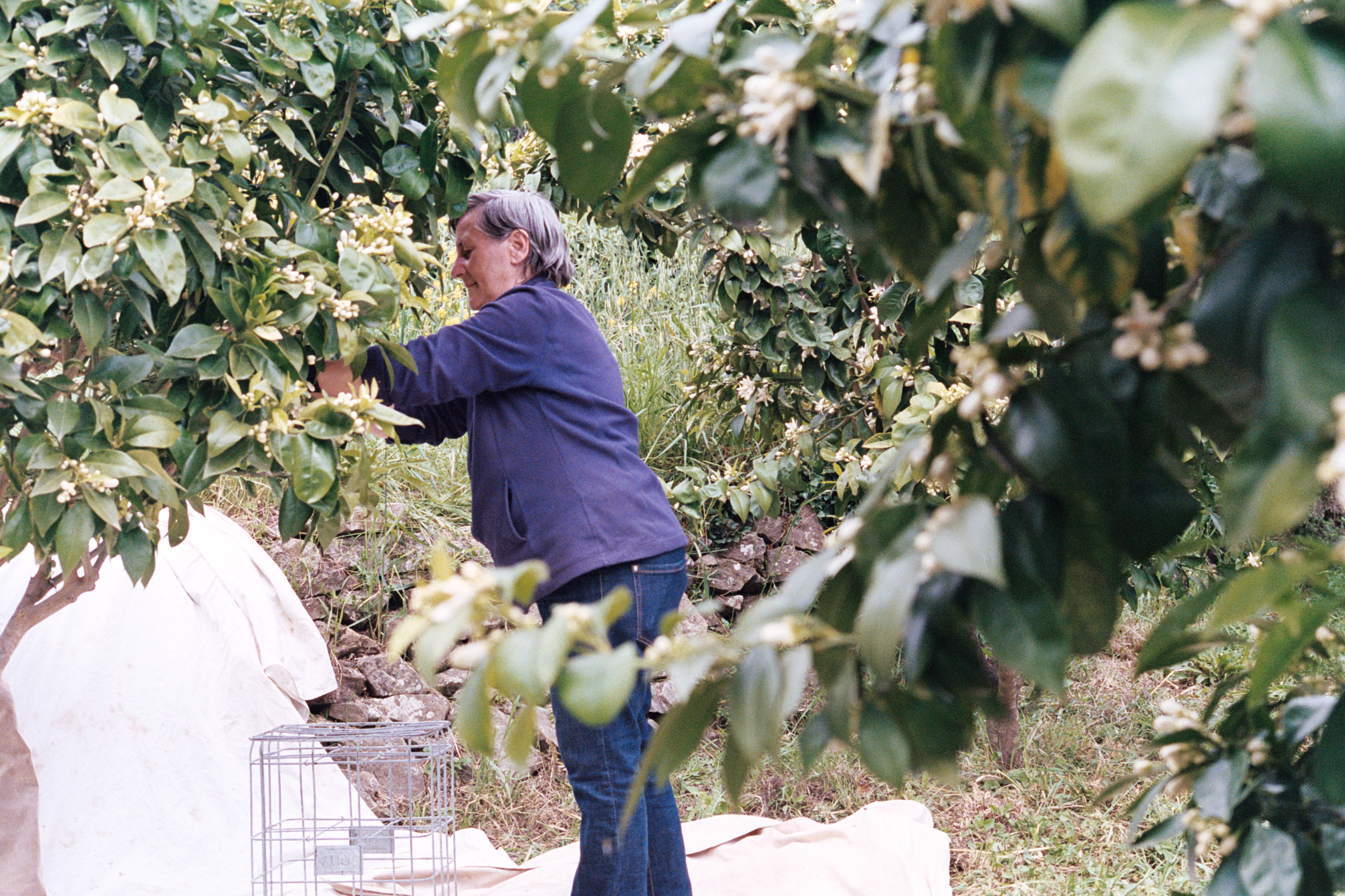 Limonaia la Malora, Lago di Garda
Limonaie (lemon houses) of Lake Garda date back to the 15th century, originally built to protect fragile lemon trees from cooler Northern climates. They are made up of permanent stone walls and pillars along with wood planks and glass window panes which are removed in the summer, allowing the trees to flourish in the open air.
The Gandossi family have restored what was once an abandoned limonaia, using ancient techniques which are still carried out today to maintain the garden.
Since 1825 the Aceto family have been important producers in the lemon industry, growing Sfusato lemons which are unique to the Amalfi Coast. Here lemon trees are planted into cliff side terraces creating a difficult terrain for farmers during harvest season. However, the Aceto family have adopted the cable car system which brings baskets of lemons down from the grove to a certain point, which then need to be carried down on shoulder or mule to the town.
The Last Pagliarelle Makers
Lemon gardens in Sorrento and Massa Lubrense are protected by pagliarelle which are made of chestnut wood and bamboo. In the winter each pagliarella is laid down like a roof over the garden and in the summer the garden is uncovered, stacking the pagliarelle into "cassette" which look like little houses.
Giovanni and his father are the last makers of pagliarelle and today only a few farms still use this traditional method, while most farms now use synthetic nets, a much cheaper alternative.
Tucked away in the mountains just off of the Amalfi Coast sits Ciccio's lemon garden where he, a few family members and friends harvest and tend to the trees year round. The narrow pathways which lead to these groves are not built to support cars, therefore the 60kg baskets of lemons must be carried down to the town by mules or on the shoulders of men.
In the summer harvesting months they spend each day picking and sharing meals together in their small kitchen built beside the grove.
Azienda Agricola Frammartino is a family run farm which is known for their bergamots and sweet tangerines, it is a business which has been kept in the family for many generations. The farm comprises 14 hectares of citrus groves and a small factory which processes bergamot oil and juice.